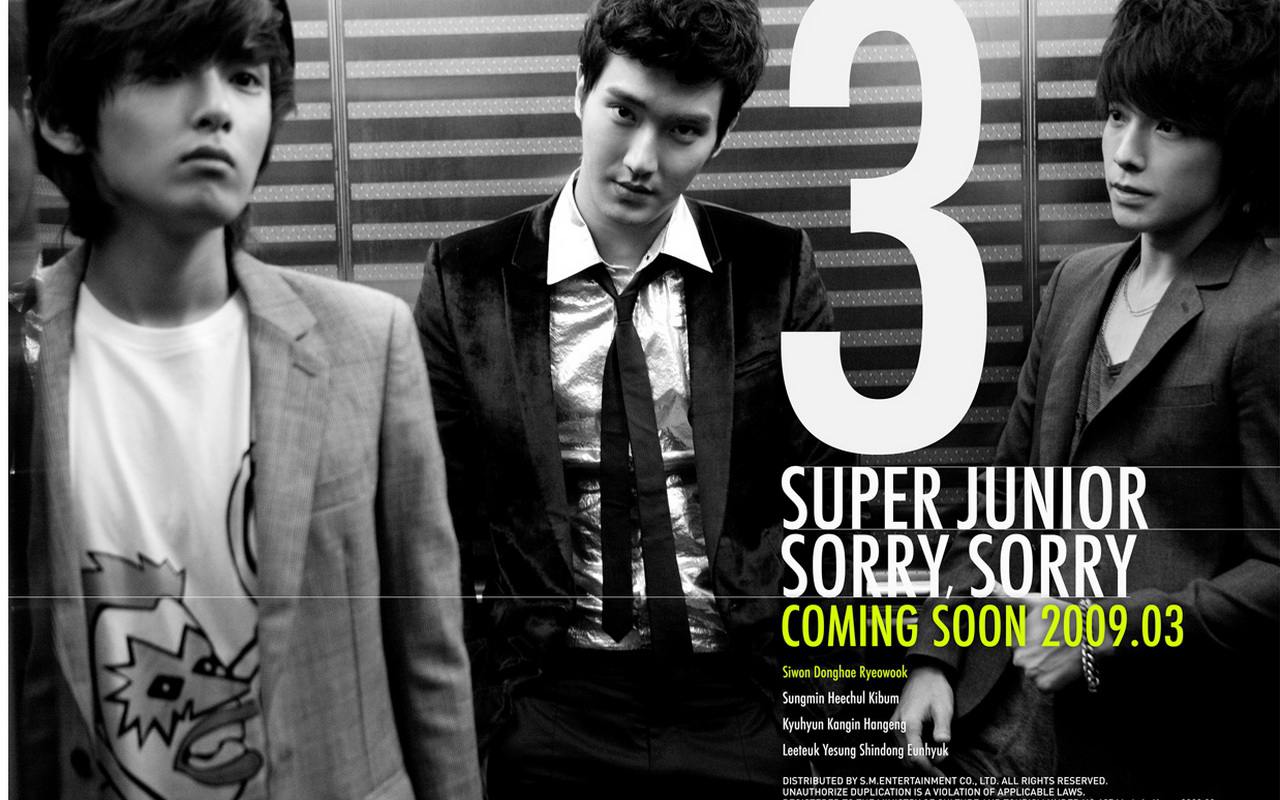 the highly anticipated super junior's MV of its latest single is finally out..
my first time watching it i was like wth???
what's with the woman pulling up her skirt and exposing her legs???
it's weird and didnt suit the mv at all..
(i am pretty biased though..i don't really mind if it was a hindi or english vc..eheheh =p)
hmmm...
but other than that, the MV is
like HOTness full in the air..
the suju boys are now macho men..
boleh buat laki la kirenye..hoho
and for the very first time(jahat kan??)
i considered yesung as noticeable and presentable..
wow love his new haircut..suits him well
he's way different than before
and who can resist han geng?????
eventhough his part was like
ciput
nye...
but han geng is my new definition of HAWT
with his sunglasses and the yo-i-am-so-irresistible hand gesture
definitely have my eyes on ya..watch out
leeteuk and kibum pon sangat ensem and hot in this mv
not to mention siwon oppa kan..
this one i don't have to mention la..
dah hencem btambah hencem lagi..
i noticed the absence of heechul and kibum in the dancing part
read somewhere that heechul had a leg injury while kibum was
in the US visiting his sick mom
during the shooting..
poor oppas..
i liked the parts sang by siwon(the first solo..he's handsome and that manly voice he got..who could blame him being first) , donghae(the hey girr,girr,girrllll part and the one mase die tarik sket tuh..how could i explain this in english?? cutenye~~) and yesung(his solo part)
another thing i like about this mv is the part they danced with these particular clothes, the dance continued but then with different clothing..it's unique..not really because i've seen it in dbsk's Wrong Number but i personally LOVED it..they should do this more often!hahah...exaggerating much..they did it with AWESOMENESS at the starting of yesung's solo(together with the knee-bending,sangat mengancam!)
enough babling
check out this mv
i really,seriously in love with it
super junior fighting!
current mood:

hungry!

current music:dil ne ye kaha hai-dhadkan