today rasa nak update pasal tiha's place. beijing foreign studies university.
we still had time to photogediks, hatta di tempat parking moto-scooter-bike sekalipun.the scooty tu owned by kawan my sis.hers rosak
she still need to attend class that day so i stayed in her room throughout that morning. balik2 my sis bawa makanan. ceh once again she's the mother
roti canai versi beijing. sedap
benda2 camni tak sah kalo tak dip dengan sos cili..eemm yummy100
bilik fatihah memang comel. pink in color, which i adored. . but nothing was as adorable as this..
VANILLA!
such a lovely name for such lovely, adorable hamsy..
both tiha and her roommate kept her as pet early this year.poor thing though, dia sorang je..
Vanilla try nak ransack masuk into my bag
si bulat on my lap.i LOVE this pic to the max!
after zuhur prayer, we continue jalan2. this time with one of tiha's colleague ecah. ecah tunjuk kitorang gi tempat yang orang jual borong.. nak beli kain cotton sehelai 2
before taking off, my sis gi cucuk duit jap. and ehem, of course sempat camwhoring lagi.,,
i suka amek gambar dengan bike/scooter but jiwa raga acteli takut naik..heheee
fobia bocorkan fuel tank
time ni noon tau.rajin sungguh aunty2 uncle2 ni wat taichi
tengah2 panas
ngan kereta pun nak amek gambar..op foreigner alert
lepas tu kitorang pun naik la cab, off to the destination.
saje nak share..putting on a hijab here was a new experience 4me indeed.
memang orang sini tak biasa sangat2 dengan orang pakai tudung ni
especially around the place i stayed, tiha's uni ada je
bila jalan2 mana2 memang orang tengok kat mana2 pun..ada yang stare, ada yang pandang sekali
pastu pandang lagi, ada yang pandang i atas bawah depan2 lagi..hehhe
memula honestly rasa cam erkh offended pun ada
mesti dorang tengok saya ni cam ni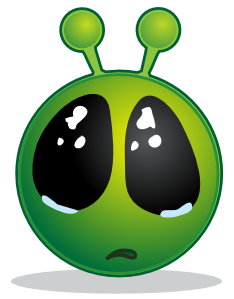 PELIK
tapi comel..heheeeeeee
yang comel untuk semua yang berhijab sebenarnya =D
ye la kalau orang da pandang atas bawah cam tu kan, mesti la rasa weird.and offended sikit.
tanya my sis. she just cakap maybe dorang ingat u pelik je kot..pakai camni tengah2 panas..
oh yes. siyesly summer in beijing memang panas.
takpe la memang nak rasa pakai tudung sini pun..=)
balik msia told my mom bout this, mama cakap tak pe la tak pakai penuh pun, pakai topi, scarf cam siti tu pun tak pe la..
cam tak biasa pulak kan ;p
so agak2 ada cam siti tak..hahaha
memang takde so tak payah jawab..
btw sebelah tu mama,blkg tu my bro
slow2 dulu.iAllah someday, maybe 2 tahun lagi kat uia ni will completely change me..
sambuuuuuung..ada lagi part 5.